That is a wrap!
CES 2023 was definitely different than previous years with much less crowds and also some empty spaces but it was a very successful event for us. We definitely enjoyed having more space and more quality discussions. After two years of virtual gatherings, it was great to have face to face meetings with such a selected group of technology creators from all around the world!
We had close to 500 demo sessions and dozens of meetings with the leading automotive OEMs, Tier Ones, and technology companies. We are very happy with the great interest shown to our technology and feedback we received.
Wasn't able to make it? Don't worry, you can still set up a personal demo with us! Just send an email to info@cyvision.com
See you in 2024!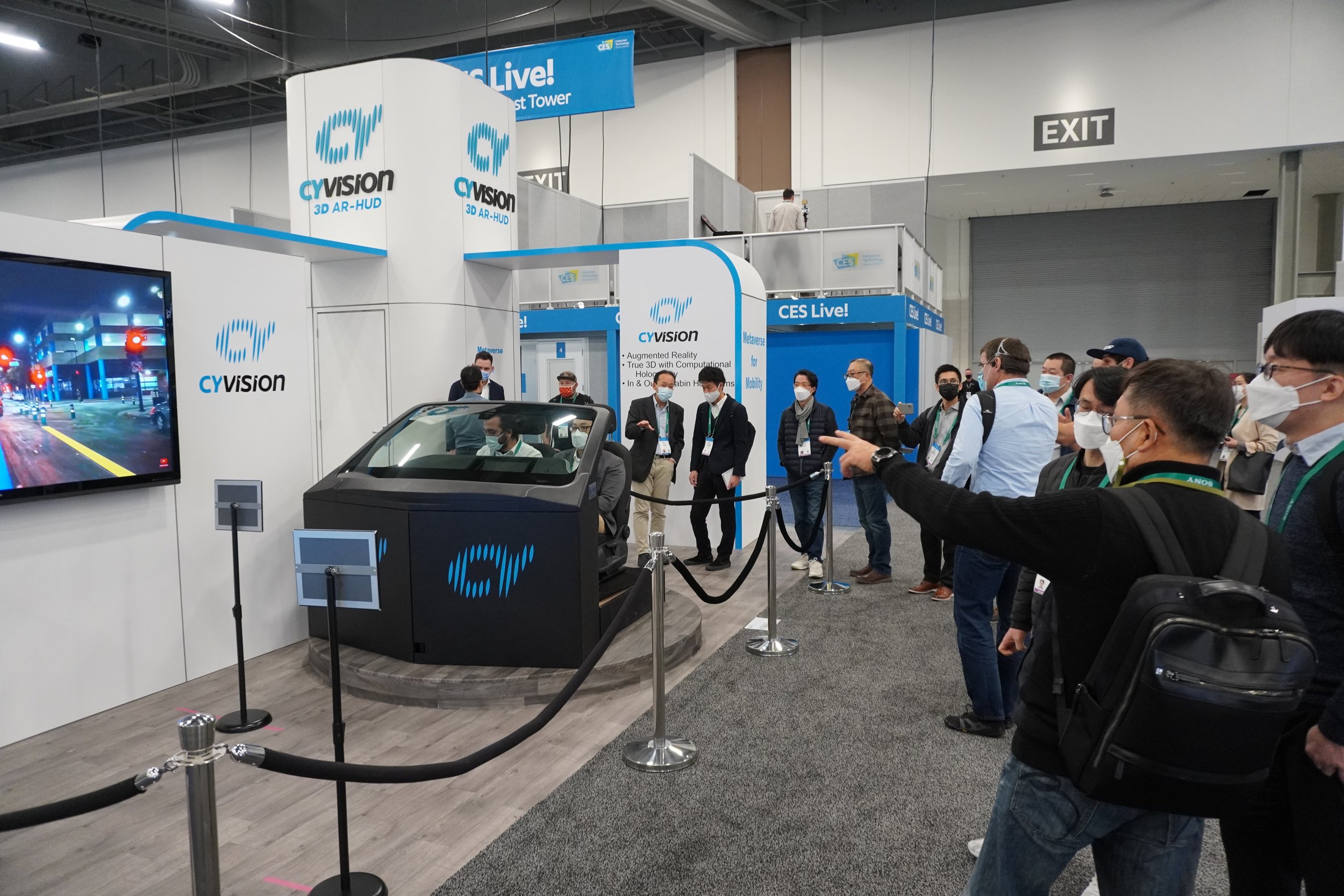 Also, Check Out:
Micah Blumberg of Silicon Valley Global News and his impressions testing out our HUD for the very first time!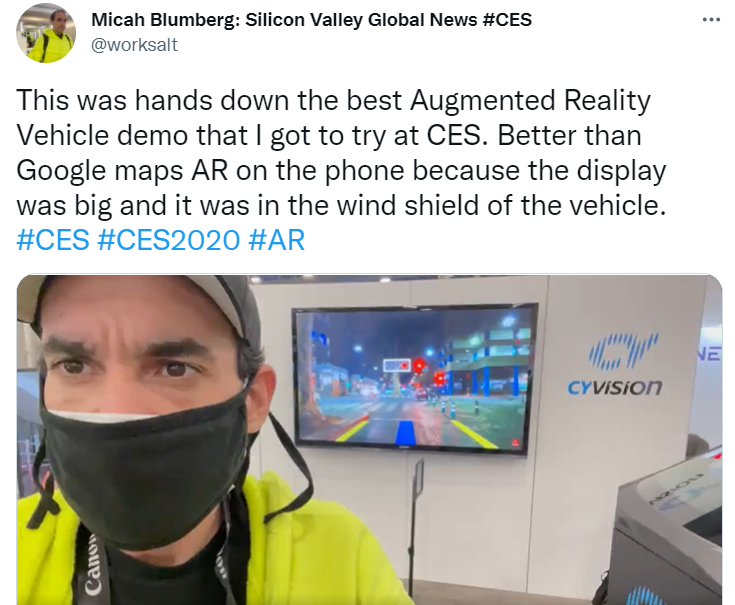 What is our "Next":
With all the recent cooperation and milestone achieved, CY Vision is on track to our mission into AR display system and as portal of Metaverse in mobility. We welcome the technology community and automotive industry to bring your ideas and lets brainstorm.